[UPDATED] Competition – Win a signed copy of Statement of Intent!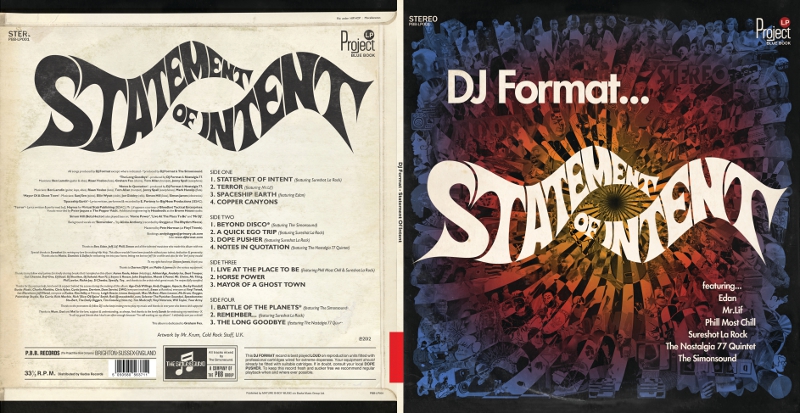 In anticipation of the release of my new album 'Statement of Intent' I thought it might be a nice idea to have a little giveaway to say thank you, to you, the listeners.
So I'm giving away 10 signed copies of the album in CD format. All you have to do is either:
A) Follow me on Twitter and retweet this message 
OR
B) Like my Facebook page and share this status update 
The competition ends next Friday (2nd March) and if you are following and have done one of the above by then, you'll be in with a chance of winning. It's open to current fans and followers, so there's no need worry about unfollowing and re-following or anything daft like that. The intention is just to spread the word, so no one misses out.
Winners will be picked at random. And informed shortly afterwards.
Unfortunately, due to costs and other technical issues the winners must be from the UK. You'll also need to supply your contact info. My geeky friend @Age_Dub is handling the technical side of things so don't be surprised if you hear from him.
At the moment I'm busy preparing for the tour dates and putting the finishing touches on the show, so I apologise now if I don't have time to thank you all for helping to spread the word.
Alas, despite my love of vinyl, I cannot afford to give away the vinyl version of my record as I've already spent all my money in production of the album and promotion! Still, I know you'll enjoy the CD version.
Thanks for reading and GOOD LUCK!
UPDATE…
The winners have now been chosen. I've selected 5 winners from Facebook and 5 From Twitter.
The winners are:
Facebook
Carl Henderson
Dwain Jones
Jord-One Nrehlum
Ric Dose Grove
Chris Williams
Twitter
@Philst1979
@victoriahalhead
@3dgriffiths
@Fattyhammer
@JonClarke25
My assistant @Age_Dub will be in contact soon to get your details and once all the contact info is collected we'll send them all out in one go.
Thanks for taking part!